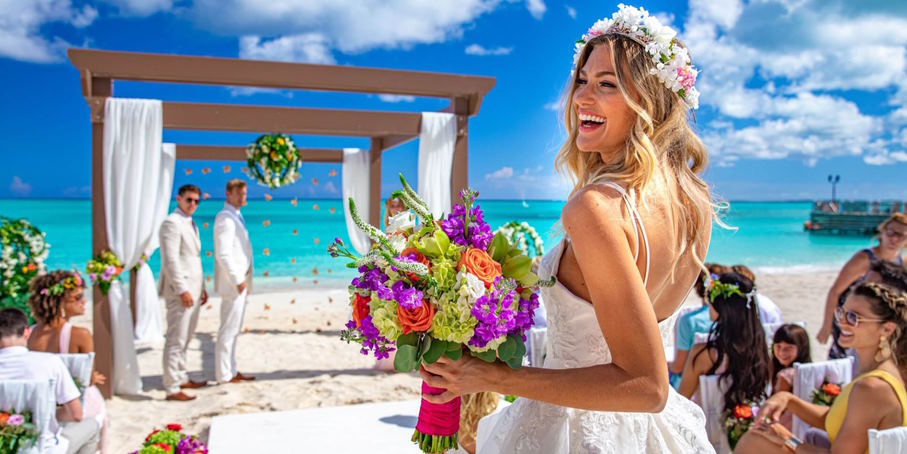 Outdoor weddings have become increasingly popular over the years. The natural beauty of the outdoors provides a stunning backdrop for couples to exchange their vows. However, the outdoor setting can present unique challenges for hair and makeup.
Outdoor weddings require special consideration for makeup and hairstyles because weather conditions and lighting can significantly impact the overall look. Factors such as humidity, wind, and sun exposure can affect the longevity and appearance of makeup, while natural lighting can highlight imperfections and create shadows.
How to choose makeup for an outdoor wedding?
When choosing makeup for an outdoor wedding, remember a few things. As it was mentioned, consider the weather conditions. Outdoor weddings can be held in different weather conditions, such as sun, heat, humidity, or wind, and your makeup should withstand them. Besides, consider the time of day when the wedding will take place. If it's a daytime wedding, you may want to go for a more natural and subtle makeup look, while for an evening wedding, you can go for a more dramatic and bold look.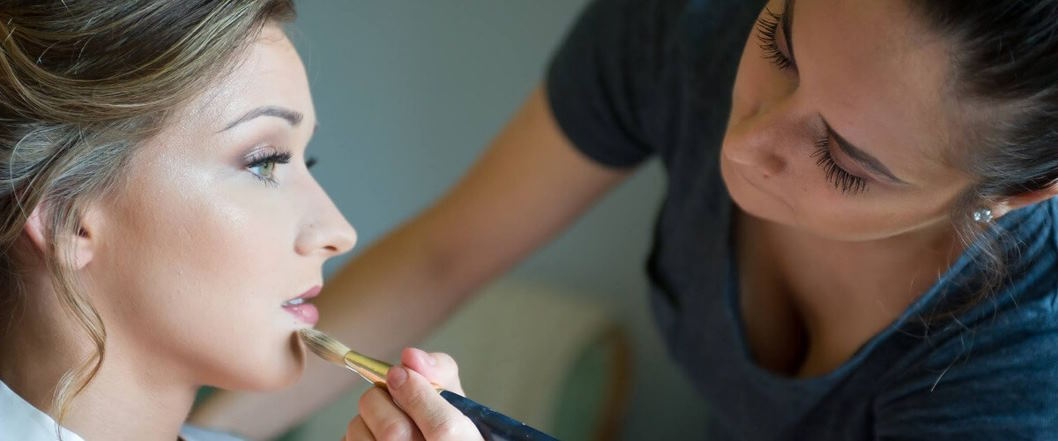 The good idea is to think about the wedding location and theme. For example, if the wedding is on a beach, you may want to go for a more bronzed and dewy look, while for a garden wedding, you can opt for a fresh and floral-inspired makeup look.
Finally, don't forget to use waterproof and long-lasting products like mascara, eyeliner, and lipstick. These products will help you maintain your makeup look throughout the day, even if you sweat or get wet.
Don't forget to choose a long-lasting foundation and concealer that will withstand heat and humidity. Also, consider using a primer to help your makeup stay in place and prevent oiliness.
Remember to apply sunscreen to protect your skin from harmful UV rays. Also, look for a lightweight, oil-free formula that won't clog your pores or interfere with your makeup.
What hairstyle is better to choose for an outdoor wedding?
For outdoor weddings, it's best to opt for hairstyles that withstand elements such as wind, humidity, and heat. Here are some ideas:
Loose updos
They are a great option for outdoor weddings because they can be styled in a way that looks effortless and natural while keeping your hair out of your face.
Braids
They are another great option for outdoor weddings because they are versatile and can be styled in various ways. For a bohemian vibe, consider a loose fishtail braid, while a sleek French braid can add a touch of sophistication. Besides, braids keep hair off your face on a windy day.
Half up/half down
A lot of people choose this style because it provides the best of both worlds – keeping hair out of the face while still allowing you to show off your locks.
Low ponytails
It is a classic, elegant style perfect for an outdoor wedding. It keeps hair out of the face while allowing you to show off your hair's natural texture and volume.
Remember, in any case, it's important to use hair products that will help your hairstyle stay in place and resist humidity and wind. For example, a good hairspray or texturizing spray can help keep your hair looking great all day.