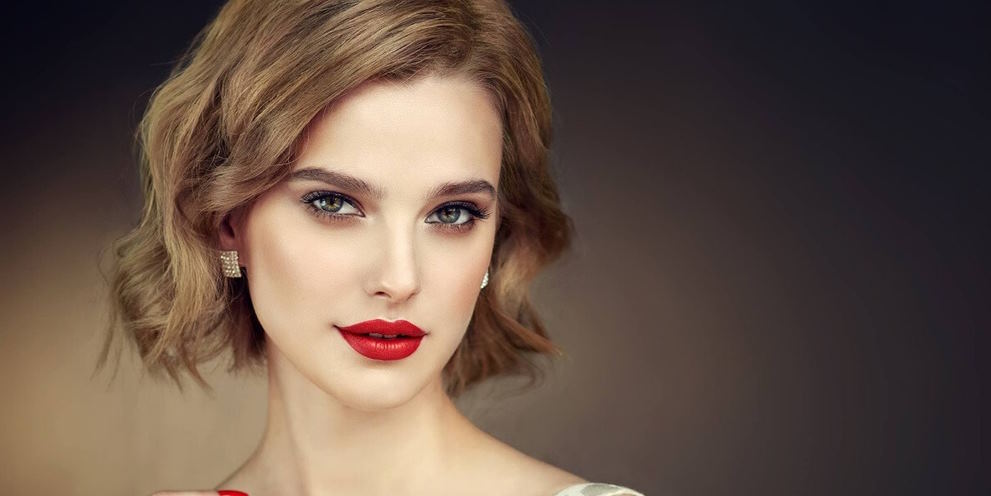 Let's begin by saying that the dress is likely the centerpiece of your wedding look, and it's natural to want your hairstyle to complement and enhance it. But with so many different styles and designs of dresses, it can be challenging to determine which hairstyles and makeup looks will work best. Your hair and makeup should not only flatter your dress but also reflect your style and complement the overall theme of your wedding.
What should I consider when choosing the suitable hairstyle for my wedding dress?
Foremost, you should take into account your dress's style. Is it modern and sleek, or vintage-inspired and romantic? For example, a modern dress may require a clean and polished hairstyle, while soft waves or a braided updo complement a romantic gown.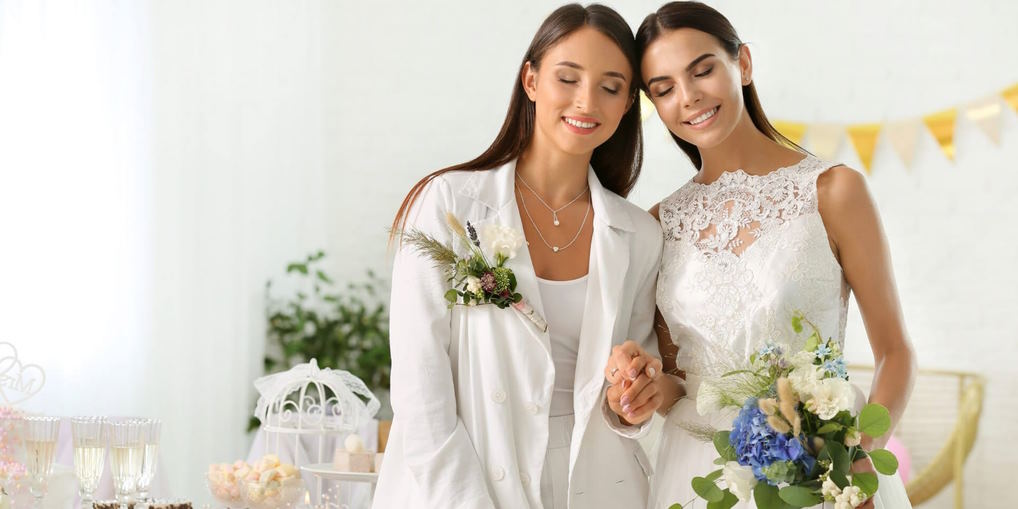 The dress's neckline of your dress is another important factor to consider. For example, a strapless or off-the-shoulder dress allows you to showcase your shoulders and collarbone, which can be complemented by an updo that keeps your hair away from your face. On the other hand, if you have the dress with a high neckline or intricate detailing, you may opt for a more simple and understated hairstyle and makeup look.
Besides, the overall vibe of your dress is important to consider. For example, if your dress is bohemian and relaxed, it is better to choose a more natural and effortless makeup and hair look. On the other hand, if your dress is glamorous and formal, you may want a more dramatic hairstyle and makeup look to match the level of elegance.
Considering these factors, you can choose the right makeup and hairstyle that will complement your wedding dress and make you feel like the most beautiful version of yourself on your big day.
What hairstyles is it better to choose for short and long wedding dresses?
For short wedding dresses, it's best to choose more playful and youthful hairstyles, such as a tousled bob or a sleek pixie cut. These hairstyles complement a shorter dress's fun and flirty vibe and allow the bride to show off her neck and shoulders. The great idea is to choose a lob with loose waves. This hairstyle is perfect for a modern and chic short wedding dress. Loose waves add a touch of elegance and romance to the look, while the lob keeps it contemporary.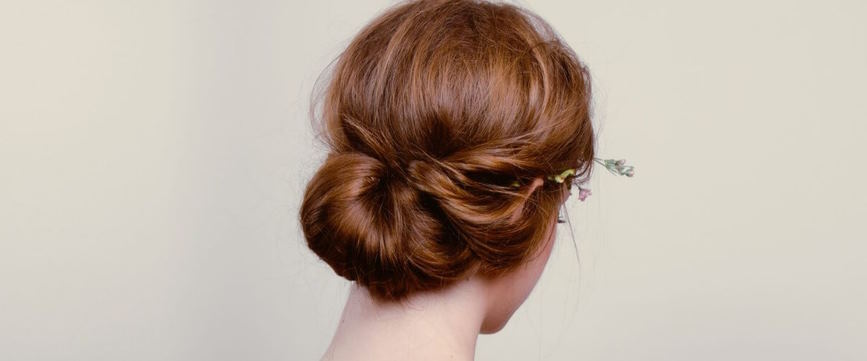 If you choose a long wedding dress, a more elegant and intricate hairstyle works well. Updos, braids, and curls are all popular choices, as they add an element of sophistication to the overall look. A good idea, in this case, is a classic chignon. It is timeless and elegant and pairs well with a traditional long wedding dress. In addition, it keeps the hair off the face and neck, allowing the dress to take center stage.
Should I add hair accessories to match my hairstyle to the wedding dress?
In general, adding hair accessories can enhance the overall look and help match your hairstyle with your wedding dress. The type of hair accessory you choose will depend on the style of your dress and your taste.
For instance, tiaras are the ultimate princess accessory and can be worn with many hairstyles. They can add a touch of glamor and sophistication to your look. In contrast, a flower crown can be a beautiful and romantic addition to a bohemian-style wedding dress.