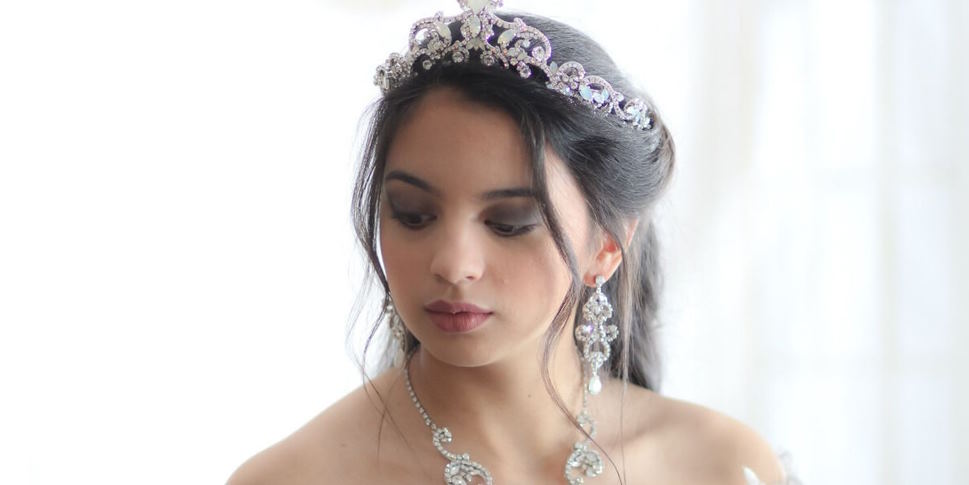 Women usually use hair accessories to enhance their bridal hairstyle and add elegance, sophistication, or personal style to their wedding day look. Hair accessories range from small and subtle, such as hairpins or delicate headbands, to elaborate pieces like tiaras, veils, and floral crowns.
Hair accessories can also be functional, helping to keep hair in place and preventing it from getting in the way during the ceremony and reception.
Ultimately, hair accessories are a beautiful way for brides to express themselves and feel confident and beautiful on their special day.
What should a bride consider when choosing a hair accessory?
When choosing a hair accessory, a bride should consider several factors.
First, the hair accessory should match the style of the wedding dress. For example, a simple and understated dress pairs well with a delicate hairpin, while a more elaborate gown may require a more elaborate matching hairpiece. Selecting a hair accessory that balances with the dress and does not overpower it is essential.
Besides, the bride should consider her hairstyle when selecting an accessory. Some accessories, such as combs and barrettes, are best suited to an updo, while others, like headbands and tiaras, can complement updos and down hairstyles. The hair accessory should enhance the hairstyle, adding a touch of elegance and sophistication.
Don't forget about the color of the hair accessory. It should match the bride's hair color. For example, gold and rose gold accessories may look better on brunettes, while silver and platinum accessories may be more flattering on blondes. Choosing a color that complements the bride's natural hair color is essential.
Finally, the bride should also consider her style and the overall theme of the wedding. Whether the bride is going for a classic, vintage, or bohemian look, there are hair accessories that can match and enhance the overall bridal style.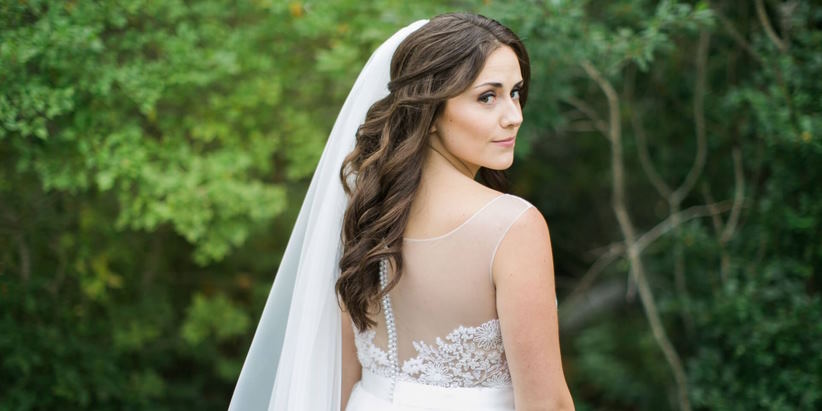 What are the most popular hair accessories among brides?
There are a wide variety of hair accessories that are popular among brides.
Veils
They are a classic and traditional hair accessory for brides. Veils come in different lengths, styles, and materials, such as tulle or lace. Some veils have intricate embroidery, beading, or lace appliques to add an extra touch of elegance.
Hair combs
We speak about a versatile hair accessory that can secure the hair in an updo or add a decorative touch to loose curls. They come in different sizes, materials, and designs, such as crystal-encrusted or pearl-embellished.
Hairpins and hair clips
It is perfect for adding a subtle hint of sparkle or accent to a bridal hairstyle. They come in various shapes and sizes, from delicate floral designs to statement crystal pieces.
Tiaras
Tiaras are a popular hair accessory for brides who want to feel like a princess on their wedding day.